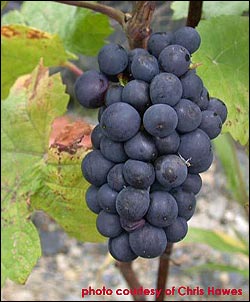 I had the pleasure last week of tasting 3 really delicious Oregon Pinots with the owner of Moises Wines, Dr. James Moises. Although James is better know as a ER doctor and professor in New Orleans, in his "spare" time we works in the Willamette Valley making wine to keep himself sane. The wines were beautiful, and as James quotes,
"...are a reflection of my celebrated Lebanese heritage. Known as one of the oldest wine producing regions in the world, the ancient Phoenicians of Lebanon were influential for setting the standards with viticultural and enology traditions. We continue to have a strong philosophy with the same ideology here in the Willamette Valley – practicing sustainable farming in the vineyard and minimal handling in the cellar – producing wines of depth, grace and character."
Through the assistance of our mutual friend Bob McGuire, James and I made an instant connection knowing we needed to launch these wines in New Orleans and Swirl was the place to do it!! So mark your calendars for Saturday August 15th and the Launch Party for Moises Wines. Dr. James Moises will be popping corks on 4 of his amazing Pinots, as we celebrate his debute as a serious player in the world of Oregon Pinots! I'll be writing more about James, his wines and the event in upcoming emails, so stay tuned for more information!
Speaking of Pinot...
Our Tuesday tasting this week will take a look at our favorite "Pinots" from around the world including Pinot Grigio/Gris and Pinot Noir. This will be a great opportunity to taste the stylistic differences as well as the influence of "place" on the same grape varietals. We'll also be tasting my new favorite Pinot Noir rosé made by the exciting team at Lioco. Great summertime wines, these 6 Pinots of either color deliver a refreshing lightness perfect for this time of year.