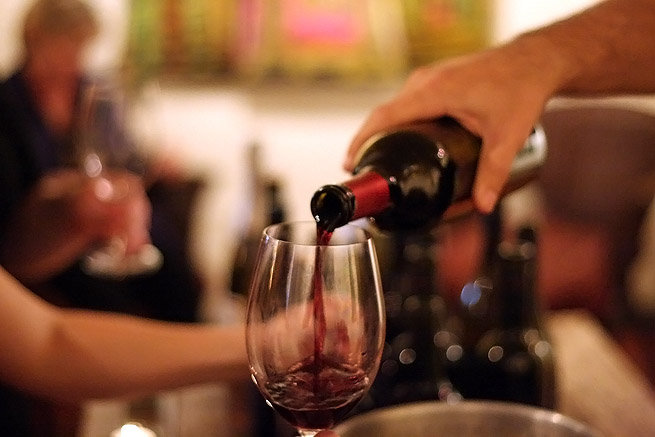 Drink
Our bar menu reflects our palates, mirroring the selection in the store at reasonable prices. You'll always find something interesting and different, familiar and comfortable but most importantly, delicious and good!
Lots of bubbles, half bottles, fancy Coravin selections and 20+ wines by the glass. To get a feel for our selection see the recent, but most likely not current, menu below.
Special Selections
sparkling . bubbles . fizz
§ Canella Prosecco DOCG
§ Champagne Heidsieck Monopole
§ Champagne Jean Velut Brut (RM)
§ Champagne Tarlant "Zero" Brut
§ Champagne Dumangin Brut Rosé
§ Roederer Estate Brut
half . mezzo . media . demi
§ '09Bastianich Vespa Bianco
§ '12 Domaine Reverdy Sancerre
§ '12 Hirsch San Andreas Pinot Noir
§ '10 Mt Olivet Châteauneuf du Pape
§ '02 López de Heredia Tondonia Red
§ '09 D. Berthelemot Monthelie Rouge

coravin selections
$20/glass, $15/2oz pour, $35/flite of 3
Ask about our current selection of high
end wines poured using the Coravin Wine Access System.
Wines by the Glass
flite . taste . sample
build your own flite from any 3 wines offered by the glass, or we can do it for you!
rosato . rosado . rosé . rose
§ 2014 Jean Paul Brun Folie
§ 2014 Di Giovanni Rosato
§ 2014 Domaine Vetriccie Rosé
 
bianco . blanco . blanc . white
§ 2013 Vina Altamar Verdejo
§ 2013 Greenhough Sauvignon Blanc
§ 2012 Carabella Pinot Gris
§ 2013 Domaine Roque Sestiere Blanc
§ 2013 Domaine Perraud Macon Villages$
§ 2013Cerulli Spinozzi Cortalto

rosso . rojo . rouge . red
§ 2008 Aiena Pinot Noir
§ 2014 Joncier L'O Cotes du Rhone
§ 2012 Vina Fuentenarro Crianza
§ 2012 San Polo Rubio
§ 2013 True Myth Cabernet